Máy đắp mặt nạ FOREO UFO Smart Mask Treatment Device-Fuchsia
-29%
4,170,000₫
5,900,000₫
Mô tả
FOREO UFO Smart Mask Treatment Device with Thermo/Cryo/LED Light Therapy and Sonic Pulsation,
Fuchsia
Product description
Product Description
UNMASK RADIANT SKIN UFO is the world's most advanced smart face mask, designed to turn your favorite 20-minute sheet mask treatment into a 90-second treat. It combines UFO-activated masks with Hyper-Infusion Technology (heating, cooling & T-Sonic pulsations) and LED light therapy for a professional-level treatment at home. Heating opens the pores, T-Sonic pulsations infuse active ingredients into the skin and cryotherapy both seals the active ingredients and firms the skin. WELCOME TO THE FUTURE Unlike traditional sheet masks, UFO offers superior skincare results in just 90 seconds. The combination of cooling, warming and T-Sonic pulsations with red, blue, and green LED light therapy across pre-set programs, enables you to get a relaxing, effective, professional-level spa treatment at the comfort of your home. A WHOLE NEW WAY TO MASK UFO effortlessly glides across every inch of your face, activating essential ingredients in our exclusive Korean mask formulas. The UFO-activated masks are made from soft micro-fiber, infused with plant and fruit extracts, concentrated botanical oils and natural flower water. Each mask is paired with a pre-programmed UFO app controlled treatment routine to boost their effects and ensure glowing skin.
Brand Story
FOREO is a Swedish multi-national beauty brand established and headquartered Stockholm, Sweden.
Features
This device works with ufo compatible smart masks

For a few moments every day, ufo whisks you away into a world all your own with technology that delivers stunning results while also providing an indulgent experience for the senses

It is recommended for for all skin types
Product details
Is Discontinued By Manufacturer :

No

Product Dimensions :

4.72 x 3.6 x 15 inches; 10.23 Ounces

Item model number :

F3869

Batteries :

1 Lithium Polymer batteries required. (included)

Manufacturer :

FOREO Inc.

ASIN :

B07B8LBLRB
Important information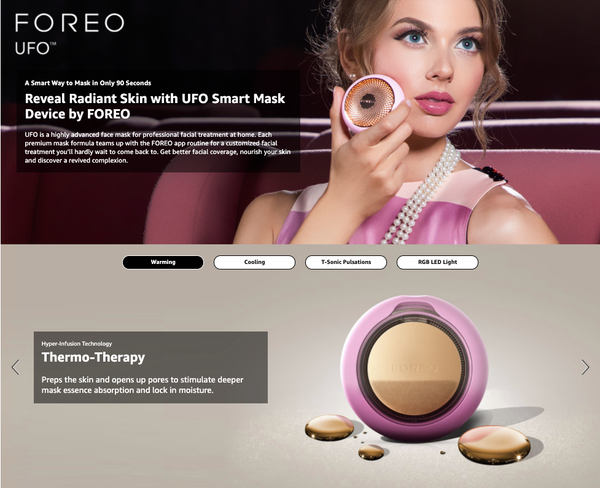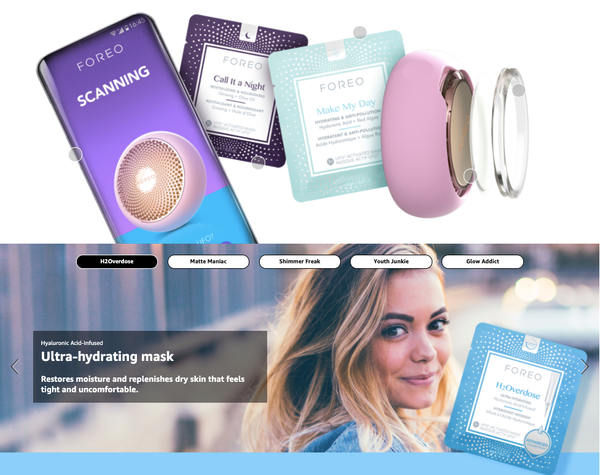 Lưu ý: Đây là sản phẩm không có sẵn tại Việt Nam, hàng chờ order từ USA về VN mất từ 2-3 tuần - Quý khách có thể đặt hàng ngay tại website, nhân viên chúng tôi sẽ liên hệ tư vấn quy trình đặt hàng hoặc trong trường hợp cần hỗ trợ gấp, quý khách vui lòng liên hệ qua Fanpage: Tilashouse hoặc Hotline: 0934562607. Trân trọng cảm ơn !